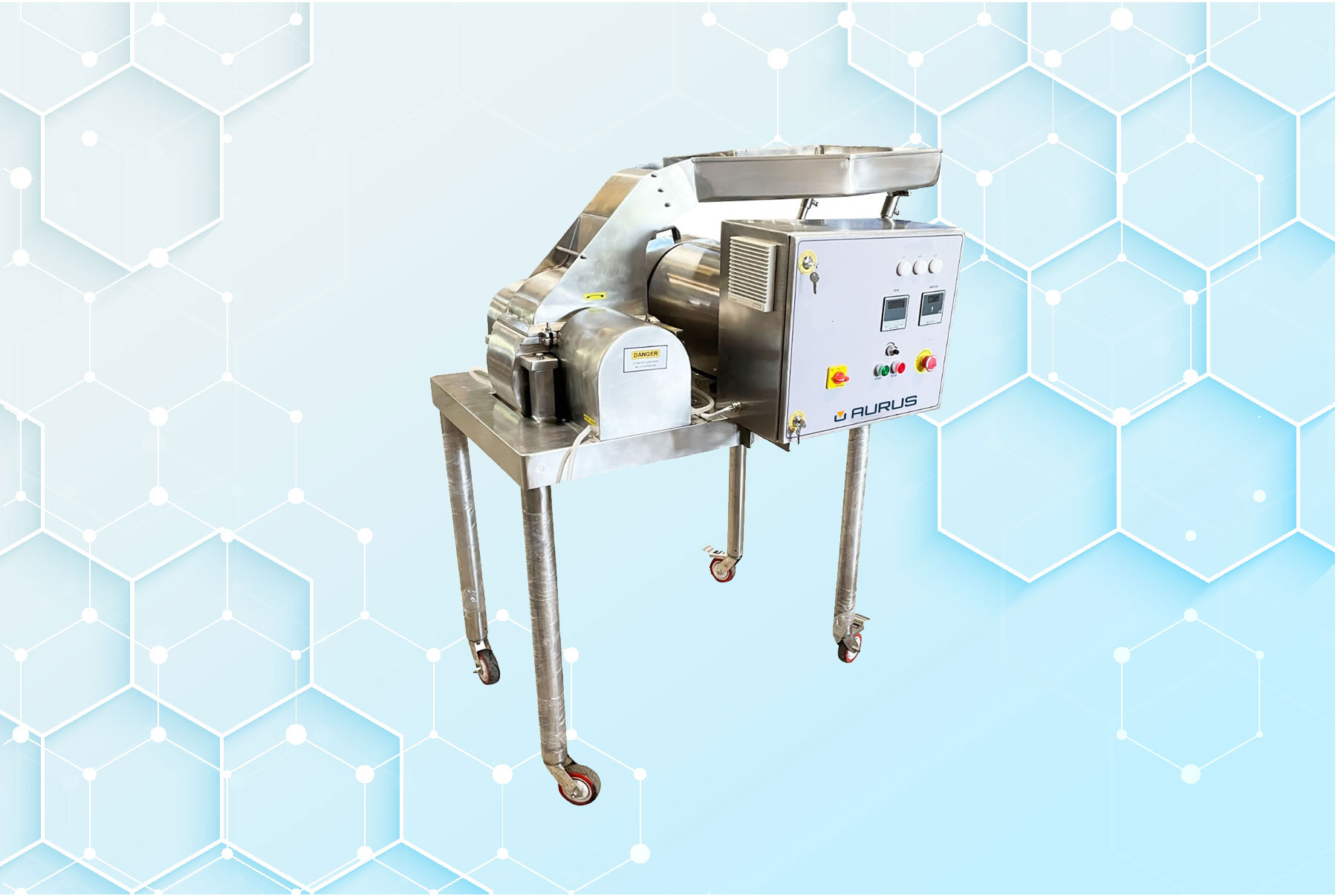 Comminuting Mill
Application & Process :
The Comminuting Mill, manufactured by AURUS, is a powerful pharmaceutical machine designed for size reduction and homogenization of a wide range of materials. It is a versatile equipment that finds applications in the pharmaceutical, chemical, and food processing industries.
Function and Operation : The Comminuting Mill operates on the principle of impact and attrition. The material is fed into the mill through a hopper and comes into contact with a series of sharp blades or knives rotating at high speeds. The material is rapidly crushed, pulverized, and reduced in size as it passes through the milling chamber. The adjustable clearance between the blades and the screen enables precise control over the final particle size, ensuring consistent and uniform results.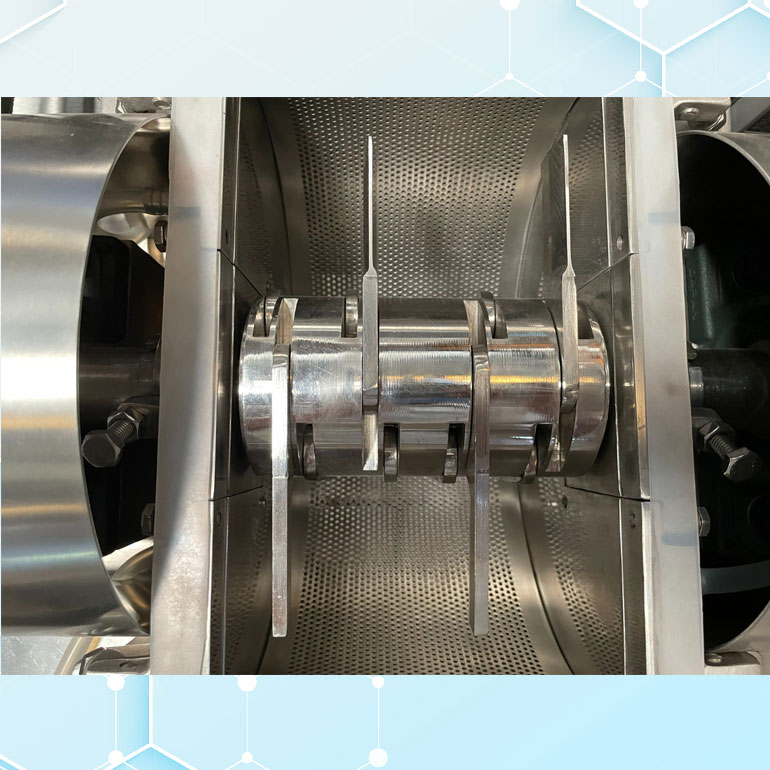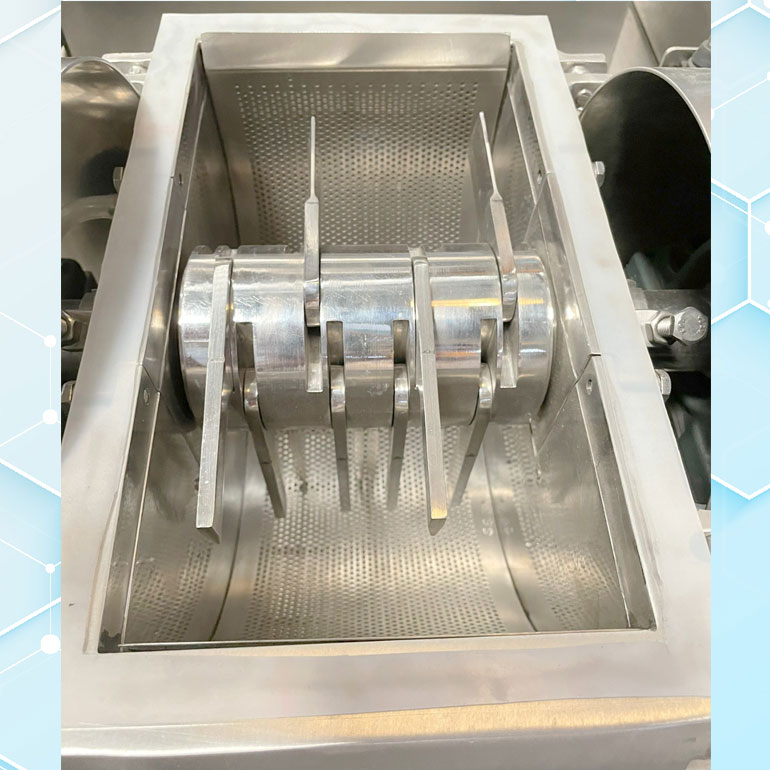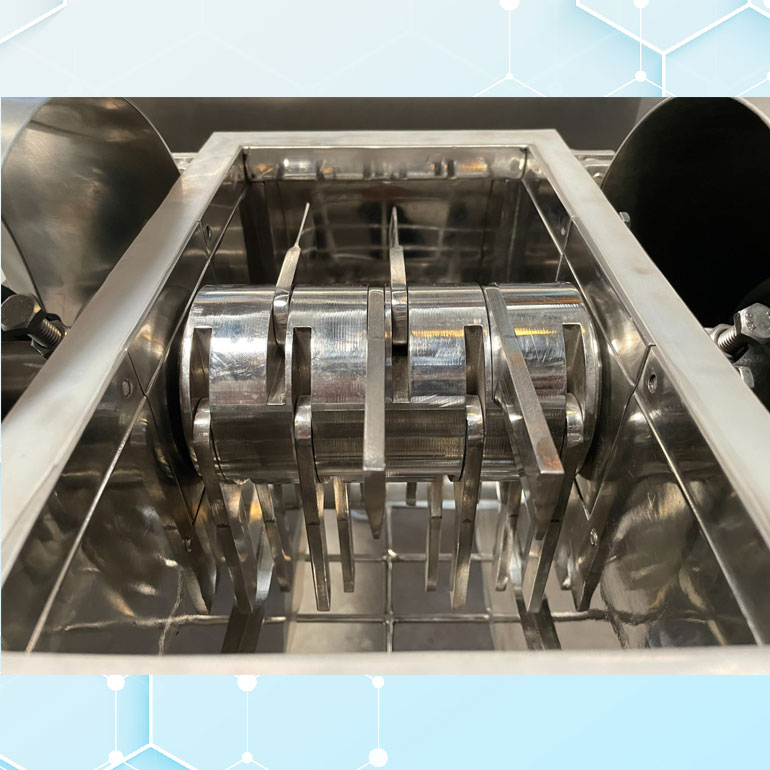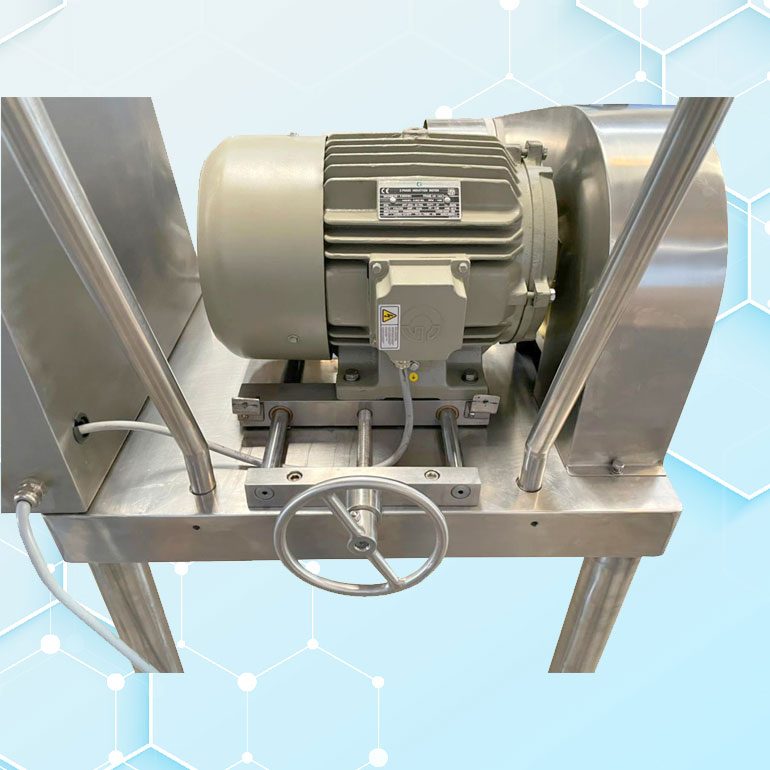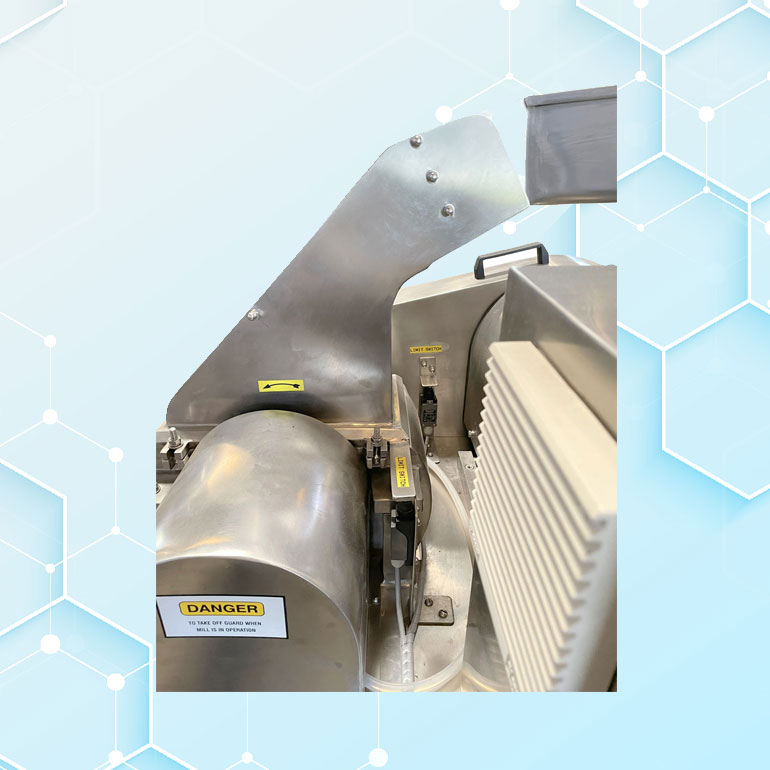 Usage and Applications : The Comminuting Mill is commonly used for granulation, pulverization, and size reduction of dry or wet materials. It is particularly effective in reducing the particle size of pharmaceutical ingredients, herbs, spices, chemicals, and other substances. This versatile machine is utilized in the production of tablets, capsules, powders, granules, and various formulations.
Comparison with Multi Mill : While both the Comminuting Mill and Multi Mill serve similar purposes of size reduction, they differ in their design and operation. The Comminuting Mill is known for its high-speed cutting action and precise particle size control. It is suitable for processing harder and fibrous materials. On the other hand, the Multi Mill utilizes a combination of cutting, beating, and grinding actions to achieve size reduction. It is widely used for blending, granulation, and pulverization of materials.
Capacity and Models : AURUS provides a range of Comminuting Mill models with varying capacities, ensuring suitability for both small-scale and large-scale operations. Our Comminuting Mills are available in models ranging from laboratory-scale to high-volume production models. This flexibility allows you to choose the right capacity that matches your specific production needs, whether you are conducting research and development or engaging in large-scale manufacturing.
The Comminuting Mill offered by AURUS stands out for its robust construction, reliable performance, and ease of operation. It is designed to meet the demanding requirements of the pharmaceutical industry and other sectors. Contact us today to explore our range of Comminuting Mills and discover how they can enhance your size reduction processes. Our team of experts is available to provide further details, assistance, and guide you in selecting the ideal Comminuting Mill for your specific needs. Take the next step in optimizing your size reduction operations by reaching out to us now.
Benefits :
High Speed Milling & Pulverizing Process.

Dynamic balanced beater assembly bearings in separate box.

Wide range of sieve of perforated and wire-mesh.

Fitted on castor wheels for easy mobility.

Interlocked throat hopper and belt guard.