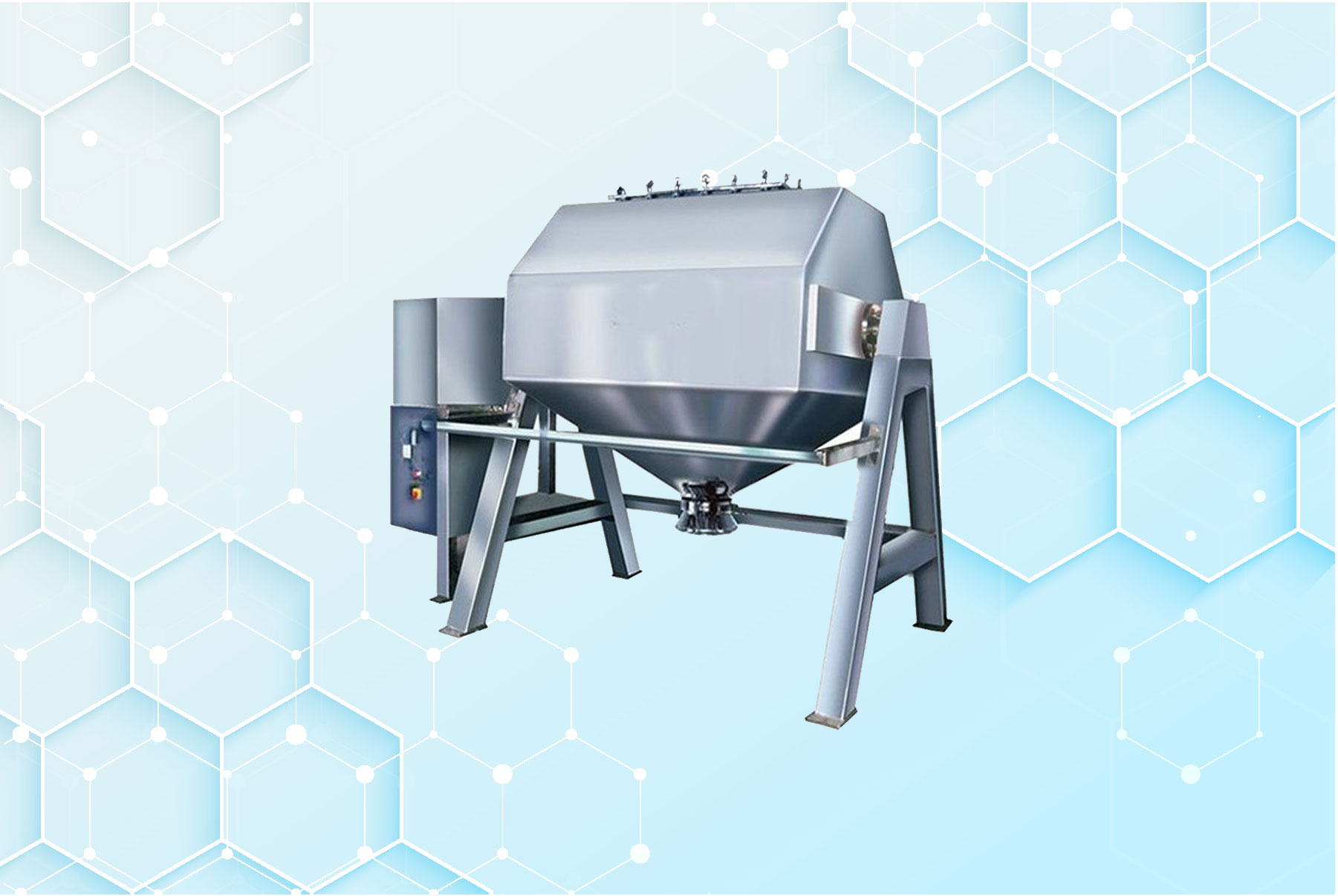 Octagonal Blender
Introduction :
The Octagonal Blender, offered by AURUS, is a highly efficient and versatile pharmaceutical machine designed specifically for production managers, quality heads, and machine operators in the pharmaceutical industry. It stands as a top choice for achieving uniform blending of dry powders and granules.
Operating Principle: The Octagonal Blender operates on a simple yet effective principle. Its unique octagonal shape, combined with an agitator, ensures efficient and homogeneous mixing of ingredients. This results in consistent and high-quality blends, meeting the stringent requirements of pharmaceutical production.
Advantages over other Blenders: As a top manufacturer and exporter of pharmaceutical machines, AURUS's Octagonal Blender offers several advantages over other types of blenders. Its octagonal shape promotes better mixing efficiency, creating a turbulent flow that enhances blending uniformity. The design also prevents material segregation, guaranteeing a homogeneous mixture every time.
Wide Range of Capacities: AURUS understands the diverse needs of production and offers Octagonal Blenders with a wide range of capacities, ranging from 30 litres to 5000 litres. This ensures that the blender can accommodate various production volumes, meeting the specific requirements of different pharmaceutical projects.
Complete Automation Option: AURUS goes the extra mile to meet the demands of the company by providing the option of a complete automated system for the Octagonal Blender. This advanced system includes features such as auto loading and unloading of the product, eliminating the need for human intervention. This not only streamlines the blending process but also ensures product safety and reduces the risk of contamination.
With its advanced features, versatility, and capacity range, the Octagonal Blender by AURUS stands as the best choice for R&D and production personnel seeking a reliable and efficient blending solution in the pharmaceutical industry. Its exceptional performance, precision, and automation capabilities contribute to improved productivity, consistent quality, and enhanced operational efficiency.
With its exceptional performance, precision, and automation capabilities, the Octagonal Blender by AURUS is the ideal choice for production in the pharmaceutical industry. If you are seeking a reliable and efficient blending solution to meet your specific requirements, we encourage you to contact us today. Our team of experts is ready to provide you with further details, assist you with any questions, and offer personalized assistance to ensure that the Octagonal Blender meets your exact needs. Experience the excellence of AURUS pharmaceutical machines and take your blending processes to new heights. Contact us now to learn more and explore how the Octagonal Blender can enhance your pharmaceutical production.
Salient Features :
Enclosed rigid drive with reduction gear box and motor.

"A" type rigid structure of the machine with two sides resting of product container.

Product container having discharge with butterfly valve and man hole.

Charging hole with hinged lid with seal for charging and cleaning.

Fixed baffles provided for lumps breaking.

Loading & Unloading by Product container with Jacking trolley.