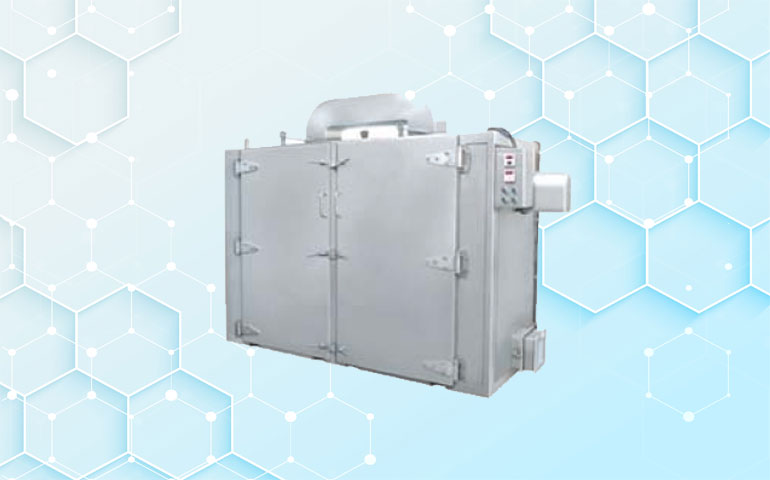 Vacuum Tray Dryer
Features :
All contact parts AISI 316/304 & non contact parts AISI 304/ M.S. (painted/powder coated).

Highly effective uniform air re-circulating system by low speed fan

Inlet air filter and damper at inlet and exhaust air damper for air flow controls.

Controls panel with Digital temperature controller and process timer controller.